The Remodeling Pro is the most recommended remodeling company in Lenexa Kansas
Looking to renovate your bathroom or kitchen, you will need a Lenexa KS Remodeling company that you can trust to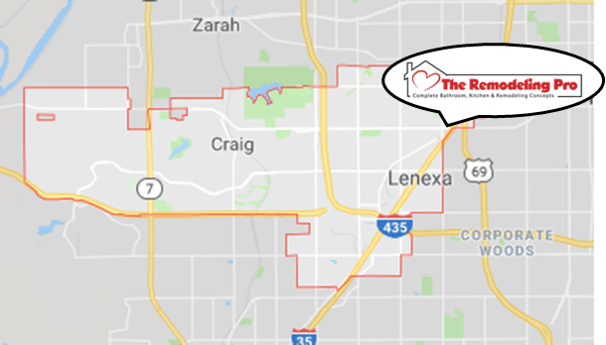 complete the job on time and on budget – The Remodeling Pro is that company. Since 1978, We have been creating beautiful new spaces and smiling faces.
Our professionals will treat you right. From design to completion our team of designers, plumbers, builder, and customer service staff are committed to turning your dreams into reality.
Full Service
We are a full-service remodeling company, that means we do it all! From demolition to done – electrical, plumbing, lighting, flooring, design, tiling, and structural. Whatever you need relating to your home, bath, kitchen, basement, and room additions we offer it.
Expertly Managed and Built
Our project managers and design team can take your ideas and create a solution that fits your style and budget. Give us a try, our consultations are free and no-hassle.
Follow us on Facebook or call us today and find out why.