The Remodeling Pro Sponsors New NARI Remodeling Show
Jan Burchett Discusses All Things Home Improvement
Bathrooms, Kitchens
&

More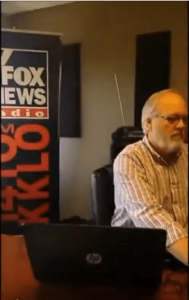 The Remodeling Pro is proud to announce its sponsorship of the new The NARI (National Association of the Remodeling Industry) Home Time Radio Show. The new radio show on KKLO started last Wednesday. The program hosted by Jan Burchett of the local Kansas City NARI chapter; will discuss all things home improvement, maintenance and remodeling.
The Remodeling Pro staff will periodically visit with Jan live on the program which will occur every Wednesday between 1:00 to 2:00.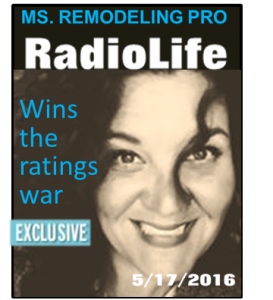 Tune in to KKLO 1410 on the AM dial for some of the best radio in Kansas City.
The Remodeling Pro has cut three commercials for the program. And we would like to thank Rayna one of the key staff members for helping out with them. She sure did a terrific job cutting the commercials.
LISTEN TO THE REMODELING PRO COMMERCIALS NOW
CALL TODAY (913) 268-9800 (816) 307-0505
The remodeling pro is top notch honest and very easy to work with from start to finish.

David G
Bathroom Remodel 02-12-2016
Reliable remodeling company. Very friendly and professional. Kept area clean. Will hire again.

Rhonda P
Remodeling 04-29-2017
Workmen polite, always left site tidy.

John R
Remodel 07-19-2016
Helped me with my bathroom remodeling project. Love it!

Richard W
Bathroom Remodel 06-01-2016
I hired the Remodeling Pro to update my bathroom. They replaced bath tile, vanities, and even lighting. Looks Great! Thank you- Ed, Keith, and John.

Richard W
Remodel 06-26-17
We met The Remodeling Pro at an expo. They were a little slow recontacting us to schedule an appointment, but from then on everything was prompt and efficient. The bid was cheaper than our other bid from a national franchise outfit. We preferred traditional "down to the studs" work rather than "fits over the old" process, so went with The Remodeling Pro.

Client
Replaced bathtub and surround 04/18/15