The Best Inexpensive Bath and Shower Replacement Solutions in Kansas City
Thinking about a tub and shower replacement, but worried that it will cost to much and take to long to complete the work. Let the Remodeling Pro install a brand-new tub or shower system. Though we have many solutions our most economical is the Sterling Ensemble Shower and Tub system.
The Sterling Ensemble is as low as $35 a month, beautiful and very durable. As an authorized dealer The Remodeling Pro will provide you 1-2 day installation and 40 years of experience. This is not one of those low-grade inserts but rather a modular system made of solid Vikrell© a strong easy to clean material.
Since 1978 The Remodeling Pro has worked with homeowners like you and our installers are employees (not contractors) with tons of experience in bathroom remodeling.
IF YOU ORDER ONLINE YOU CAN SAVE $300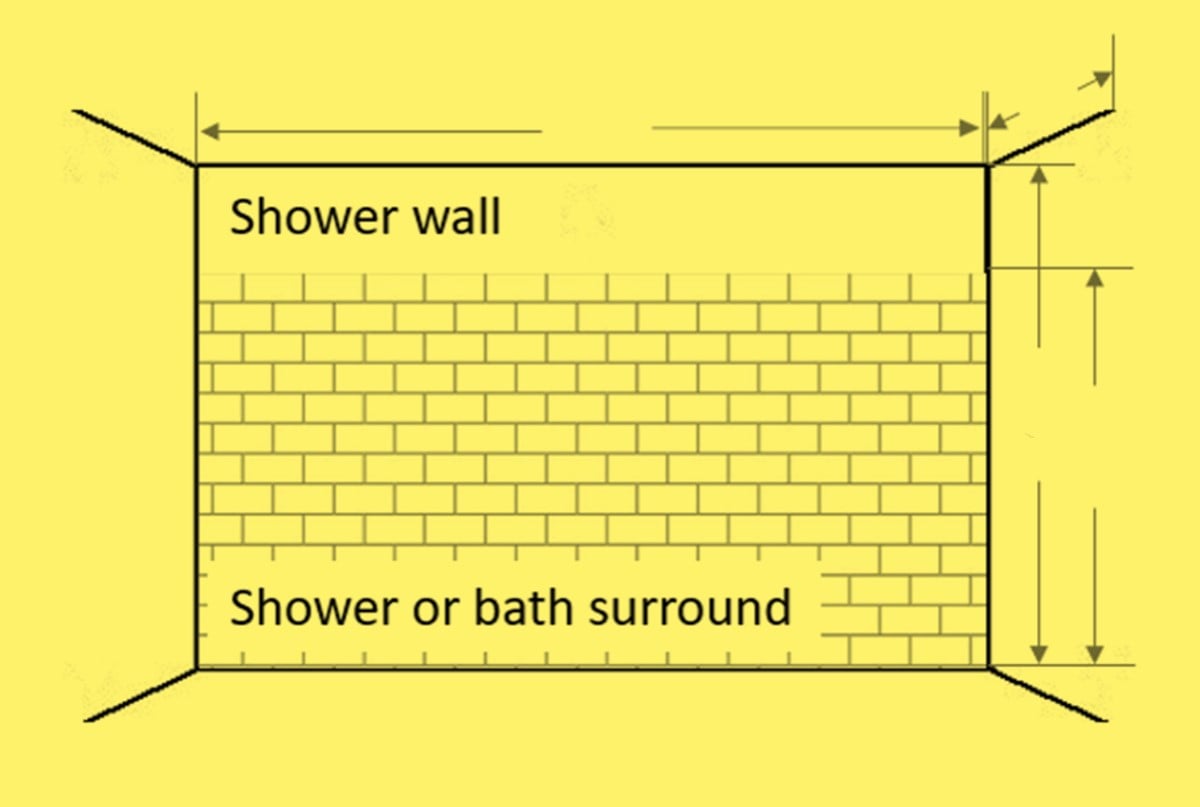 1
You will need to measure the back wall from side panel to side panel (end to end).
2
Measure side panel from back corner to front corner.
3
Measure from floor to ceiling.
4
Measure current existing tile or vinyl surround from floor to the top of surround.