Brown Bathroom Remodel 2017 in Liberty, MO
Featured Manufacturers: Moen, Onyx, American Standard
The Remodeling Pro has just completed the Brown Project. A renovation of two bathrooms in a ranch style home in Liberty MO. The makeovers featured shower walls by The Onyx Collection a Midwest company based in Bellevue, KS.
The Onyx Collection made in Kansas is made of 63% flame resistant hydrate crystal and the other 37% is Onyx special polyester resin, developed over 23 years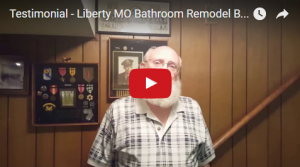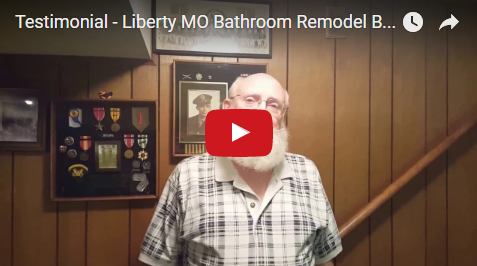 in business. Onyx comes in 80 colors (matte or gloss).
Onyx was chosen for the Brown remodel because it is beautiful, easy to install and economical. Finally Onyx is much easier to clean.
To find out more about this home renovation project or Onyx call The Remodeling Pro (816) 268-9800 or (913) 307-5050.
Thanks Mr. Brown for trusting The Remodeling Pro with your bathroom renovation project,
CALL TODAY (913) 268-9800
The remodeling pro is top notch honest and very easy to work with from start to finish.

David G
Bathroom Remodel 02-12-2016
Reliable remodeling company. Very friendly and professional. Kept area clean. Will hire again.

Rhonda P
Remodeling 04-29-2017
Workmen polite, always left site tidy.

John R
Remodel 07-19-2016
Helped me with my bathroom remodeling project. Love it!

Richard W
Bathroom Remodel 06-01-2016
I hired the Remodeling Pro to update my bathroom. They replaced bath tile, vanities, and even lighting. Looks Great! Thank you- Ed, Keith, and John.

Richard W
Remodel 06-26-17
We met The Remodeling Pro at an expo. They were a little slow recontacting us to schedule an appointment, but from then on everything was prompt and efficient. The bid was cheaper than our other bid from a national franchise outfit. We preferred traditional "down to the studs" work rather than "fits over the old" process, so went with The Remodeling Pro.

Client
Replaced bathtub and surround 04/18/15