She Sheds, Man Caves And Special Places
Basement, Garage, Stand Alone Building
A special place for Mom or Dad
One of the growing trends in remodeling is that of the Man Cave or the She Shed. What is a Man Cave or She Shed? It is simply a place created to enjoy your hobby, favorite game, entertain or exercise. Though we describe them here by gender, these special places may have no evident gender in their styling.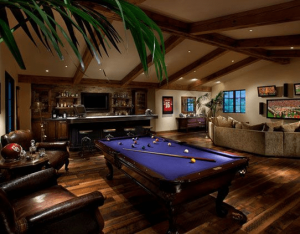 You can join the trend today by contacting the Remodeling Pro. For over a generation the Remodeling Pro has been designing spaces in a "MADE TO ORDER" way. We listen to what the customers want develop a plan with them and schedule the project.
We built movie rooms, billiard rooms, crafting rooms, libraries, work out rooms with steam baths and much more. Call us today and we will set up a no-hassle consultative appointment for you with one of our project leads.
As you develop your ideas for a special space (man cave, shed shed) remember this simple list of questions to ask yourself and answer.
What is the purpose of my project?
How much do I want to spend?
How much of the project will I hire done? And how much will I do?
Do I have the space? (Make sure you measure the space.)
Do I have a focal point like a pool table, bar, workout machine?
When do I want the room complete?
What is my budget?
And are there any coupons out there that will help me accomplish my building project at a discount?
Once you have answered these questions. You might spend some time on Pinterest, Houzz, HGTV or Facebook looking for ideas. Keep copies of your of the images to share with us. If you are not sure where to start here are some options: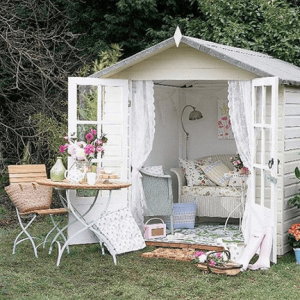 Man Caves
Homestratosphere
Houzz
Pinterest
She Sheds
CALL TODAY (913) 268-9800
The remodeling pro is top notch honest and very easy to work with from start to finish.

David G
Bathroom Remodel 02-12-2016
Reliable remodeling company. Very friendly and professional. Kept area clean. Will hire again.

Rhonda P
Remodeling 04-29-2017
Workmen polite, always left site tidy.

John R
Remodel 07-19-2016
Helped me with my bathroom remodeling project. Love it!

Richard W
Bathroom Remodel 06-01-2016
I hired the Remodeling Pro to update my bathroom. They replaced bath tile, vanities, and even lighting. Looks Great! Thank you- Ed, Keith, and John.

Richard W
Remodel 06-26-17
We met The Remodeling Pro at an expo. They were a little slow recontacting us to schedule an appointment, but from then on everything was prompt and efficient. The bid was cheaper than our other bid from a national franchise outfit. We preferred traditional "down to the studs" work rather than "fits over the old" process, so went with The Remodeling Pro.

Client
Replaced bathtub and surround 04/18/15